Programs
Kids Cooking Club
New kids cooking club focused on easy, fun kid-friendly recipes
More Info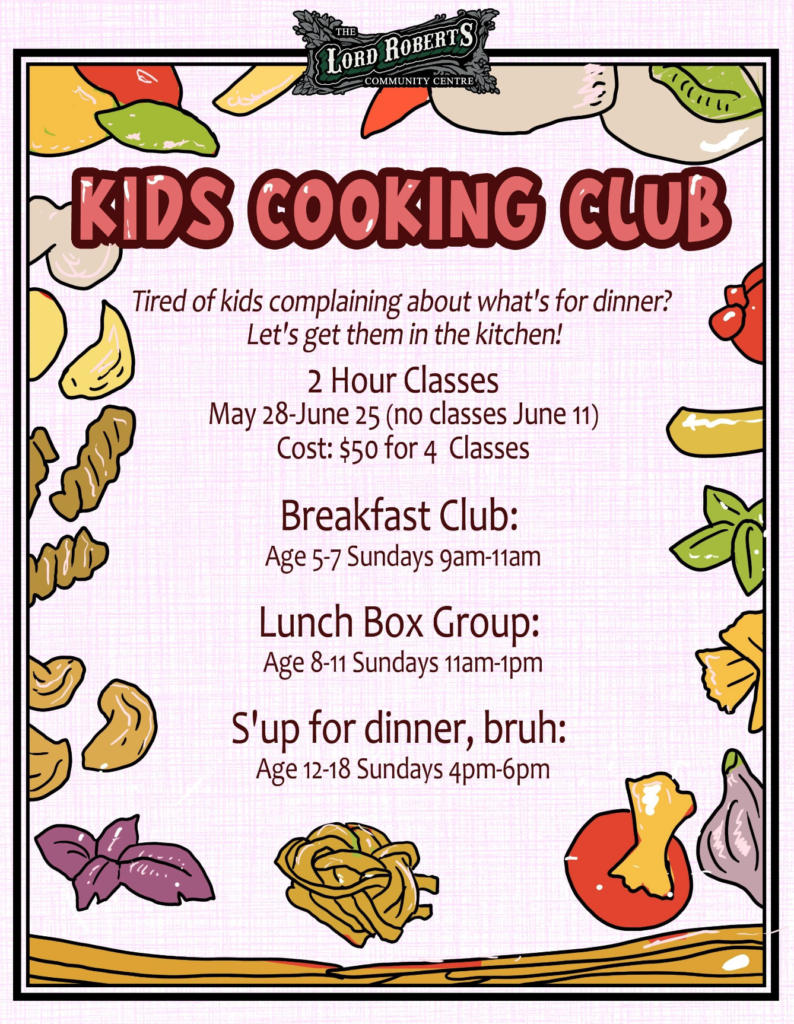 Tired of kids complaining about what's for dinner? Let's get them in the kitchen! Lord Roberts Community Centre's very own General Manager, Jess, will be running a kids cooking club starting May 28. Cooking lessons will focus on easy, fun kid-friendly recipes. Students become masters of the kitchen as they learn about kitchen safety, ingredient preparation, nutrition and how to use kitchen tools.  Each week students will prepare a tasty meal to enjoy with their class mates.
4 week cooking club
May 28-June 25 (each class is 2 hours)
Location
Lord Roberts Community Centre kitchen
Cost
$50 for 4 weeks
Groups
Breakfast Club: Age 5-7 Sundays 9am-11am
Lunch Box Group: Age 8-11 Sundays 11am-1pm
S'up for dinner, bruh: Age 12-18 Sundays 4pm-6pm
Weeks
Sunday May 28
Sunday June 4
Sunday June 18
Sunday June 25
No classes Sunday June 11
Meal plans will be allergy sensitive but if you have any allergies please indicate them on your sign up and we will connect with you on specifics.
Register