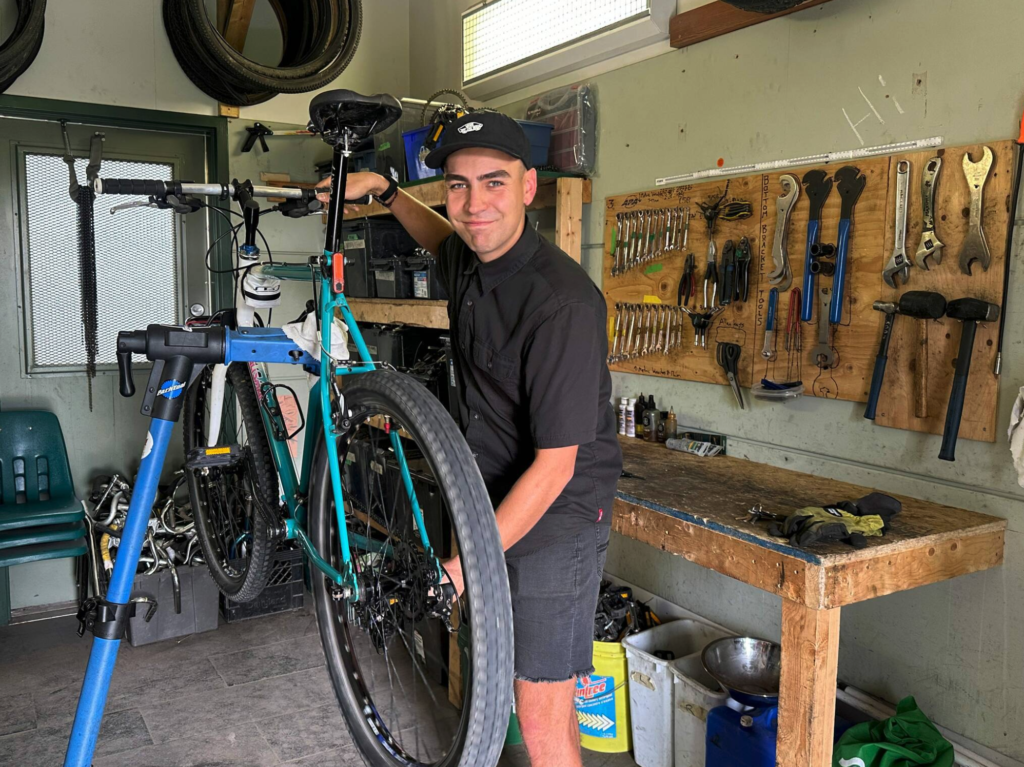 LRCC is proud to host the South Osborne Bike Hub, our local bike workshop, which exists to help community members fix their bikes, and to provide parts and bikes to those who need them.
Get help with your own bike, or build one!
If you want to get rolling sooner, please read this helpful blog post on getting your bike ready for spring by Green Action Centre.
For more details, see our page on Facebook!
Get Involved
The Bike Hub welcomes financial donations, donations of bikes, tools and parts, and most importantly, your time! Sign up to volunteer.
Questions about the South Osborne Bike Hub? Interested in volunteering? Contact us at sobikehub@gmail.com.
Bike hub in the news: https://www.winnipegfreepress.com/our-communities/correspondents/2023/08/30/south-osborne-bike-hub-fosters-cycling-culture-in-lord-roberts